Embodied Memory: Therapeutic approaches with art – 1st part
professional conference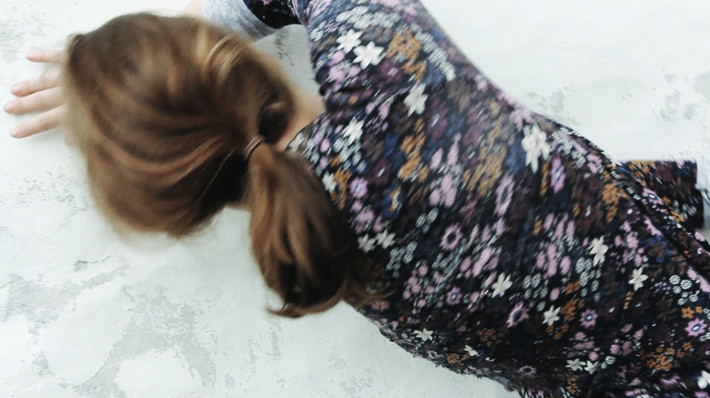 The formation of our memories is influenced by various factors such as personality, cognitive abilities, stress, attentiveness to detail, additional associations and suggestions from other people. Plato's original epistemology presents memory as memory of inherited knowledge. A type of pantry for the soul. Art makes it possible for us to transform memory into symbolic and aesthetic forms. The exploration of memories is the space that offers the depiction of memory in all forms: through the body, senses, perceptions, in its performativity, music, visualizations, etc.
At these professional lectures and workshops, with the invited guests we will explore, question, discuss, experience, and learn about various therapeutic effects.
Guests
Alenka Vidrih, Faculty of Education, University of Ljubljana
Sanela Janković Marušić
Alenka Lin Vrbančič Simonič
Alja Adam
Dr. Robert Landy
James P. Mirrione
Schedule
9h30-10h
Welcome speech: Mojca Kasjak, artistic director of Platform of Contemporary Dance
Plenary speech: Alenka Vidrih, PhD., Faculty of Education, University of Ljubljana
Dr. Alenka Vidrih, artist and researcher in the interdisciplinary field of performing arts between education and therapy. For the last eight years, she has been the head of the Masters Program Art as Therapy at the Faculty of Education in Ljubljana, where she also completed her postgraduate studies. As a graduate of AGRFT (Academy of Theatre, Radio, Film and Television) she was first employed at the Primorska Theatre in Nova Gorica, and then created and researched as a freelancer for 20 years. In the 1990s, in addition to art projects, she developed a group-tuning and performative program, the AV Method, which originates from acting and singing stage practice, and with which she has traveled around Europe representing Slovenia as an innovator of this applied art approach.
10h-11h30
Sanela Janković Marušić: Creative Movement as Resource lecture, experiential workshop
Based on the theory of creative processes this practical workshop will use dance improvisation techniques as well as practical dance movement therapy methods to explore bodily resources and the stages of creative process, focusing from external to more personal internal stimuli.
In this workshop we are going to witness and observe our body sensations, images, internal movement impulses and processes within our mind, related to awakening personal body memory which arises while moving with self and others. The aim of the workshop is to find personal meaning in embodied experiences and movement metaphors as a guidance for further exploration of the creative movement language of the body, as a source for personal and artistic transformation.
Taught by: Asst.prof. Sanela Janković Marušić, RDMP - Registered Dance-Movement Therapist, Academy of Arts and Culture in Osijek
Sanela Janković Marušić is an assistant professor and the course leader of the Postgraduate specialist study Creative Therapies at the Academy of Arts and Culture in Osijek. She is a certified and registered dance movement psychotherapist, president of the Croatian Association for Dance Movement Psychotherapy HUPPP and the delegate from Croatia at the European Association Dance Movement Therapy EADMT. Since graduation from London Contemporary Dance School, she has been working as a contemporary dance teacher, choreographer, performer, dance movement psychotherapist and university professor.
11h30-13h
Alenka Lin Vrbančič Simonič: I breathe, I live, I dance, I love: Body and Space, Myself and the Other, experiential workshop
In this workshop, we will use the methods of dance-movement (psycho)therapy to explore issues of identity, freedom, and responsibility, and hence also, questions about closeness and distance, autonomy and connection: what is the Body and what is Space; what is Inside and what is Outside; who am I and who is the Other? The basic feeling of the self is in a way 'imprinted' in our body – it relates to feelings and emotions and is largely unconscious. At the same time, the body takes shape and as such is also a space which delineates 'inside' and 'outside' – it is the vessel of the spirit. The body is also the way we organize experiences of ourselves and the world: by moving the body in space we develop orientation, thinking, points of view, and relationships. So the body is also a consciousness, which through movement in space develops, shapes, embodies in some other larger 'vessel' or wider space.
Taught by: Alenka Lin Vrbančič Simonič , BA in Education and Philology, specialized in PZU (Art as Aid), Registered Dance-Movement Therapist (ZPGTS/EADMT), logotherapy specialist
Alenka Lin works in the field of preventative, counceling, and therapeutic work, with various target groups in the field of social care, education, mental health, and psychosocial rehabilitation. She is the founder, director, and leader of IZIS – Institute for Dance-Movement Therapy, Art as Aid, Sustainable Living, Education and Counseling.
izis.si/psihoterapija-plesno-gibalna-terapija/
13h-14h30
break for lunch
14h30-16h
Dr. Alja Adam: Working with Blockages and the Gestalt Approach to Awareness, experiential workshop
We will undertake the exploration of blockages in text as places of inauthenticity through Gestalt techniques. Participants will learn about the relationship between body and text, what role the body/voice plays in the writing process. This will be followed by a discussion about the new possibilities of the text, with a focus on performative expression as well.
Taught by: Alja Adam, PhD., poet, Gestalt Therapy educand, lecturer.
Alja Adam holds a PhD from the Faculty of Arts at the University of Ljubljana. Her poetry has been translated into 13 foreign languages and published in domestic and foreign publications and anthologies. In 2014 with Maja Vidmar, she designed the program Experiential Creative Writing, in which writing, Gestalt therapy, and group dynamics intertwine.
16h-17h
Dr. Robert Landy, professor Emeritus and Founding Director of the Drama Therapy Program at New York University, professional greeting from New York on Zoom
17h
CANCELED
James P. Mirrione: Angie Aquavitae is Aggravated and She is Gonna Tell You About it Whether You Like it or Not, performance
Written and performed by James P. Mirrione
Directed by Alenka Vidrih Originally directed by Dr. Robert Landy, Professor Emeritus and Founding Director of the Drama Therapy Program, New York University
Original production stage management and technical design by Ellen Smittle
Costumes by Mark Mariani
Scenic design by Robert Landy,
Videography by Mackey Landy,
Produced by Michael Dinwiddie and the GO TELL IT! Team
Original New York City premiere, January 2020
The play takes place in the kitchen of a traditional Italian American family in Brooklyn; one that is in the middle of a crisis. It is here that we meet Angie, who takes us on a journey that is funny, poignant, compelling, and disturbing. You are invited to join Angie as she serves up coffee, cannoli, and chaos whether you like it or not.
Nadomestna izkustvena delavnica:
17.00 - 19.00 PSIHODRAMA,
Psihiater in psihodramski terapevt dr. Vladimir Milošević